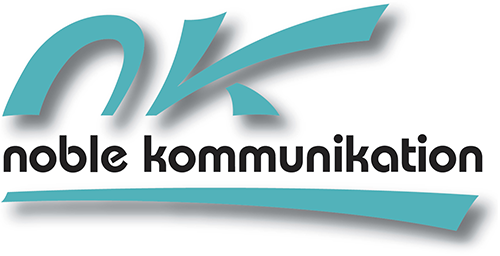 03.04.2017
Zehn neue Kuba-Kreuzfahrten mit der Sirena von Oceania Cruises
Jetzt 20 Mal zur größten Antilleninsel
Wiesbaden – 03. April 2017 – Oceania Cruises, bekannt für die Feinste Küche auf See, hat zehn neue Kuba-Kreuzfahrten ins Programm 2018 genommen. Die Rundreisen mit der Sirena ab/bis Miami haben eine Länge von sieben bis zehn Tagen und bringen Gäste u.a. nach Havanna, Cienfuegos und Santiago de Cuba.
Damit baut die Premium-Kreuzfahrtmarke ihr Kuba-Angebot weiter aus: Neben den zehn neuen Routen hat Oceania Cruises sechs Kreuzfahrten mit der Insignia (Herbst 2017) sowie vier mit der Regatta (Frühjahr und Herbst 2018) im Programm, die kubanische Häfen ansteuern.
"Der beste Weg, ein Land kennenzulernen ist, tief in die Kultur und das Leben der Menschen vor Ort einzutauchen", sagt Bob Binder, Präsident und CEO von Oceania Cruises. "Unsere Kreuzfahrten ermöglichen unseren Gästen genau diese Erfahrung."
Kubanisches Feeling auch an Bord
Alle Kreuzfahrten mit der Sirena führen Gäste in die Hauptstadt Havanna (mit Übernacht-Aufenthalt), die Hafenstadt Cienfuegos sowie die zweit größte Stadt des Landes Santiago de Cuba. Für das kubanische Feeling an Bord sorgen landestypische Gerichte, die neben internationalen Speisen in den vier Spezialitätenrestaurants gereicht werden. Vorträge von verschiedenen Experten und Gast-Dozenten vermitteln zudem Informationen über Kubas Geschichte sowie Kunst und Musik. Mitmachen ist bei einer Partie Domino, einem auf der Insel beliebten Spiel, angesagt.
Die Sirena-Kreuzfahrten im Überblick:
| | | |
| --- | --- | --- |
| Reisedatum | Länge | Anlaufhäfen |
| 4. Mai 2018 | 7 Tage | Miami, Havanna, Cienfuegos, Santiago de Cuba, Miami |
| 11. Mai 2018 | 9 Tage | Miami, Havanna, Cienfuegos, Santiago de Cuba, Great Stirrup Cay, Freeport, Miami |
| 20. Mai 2018 | 8 Tage | Miami, Great Stirrup Cay, Santiago de Cuba, Cienfuegos, Havanna, Miami |
| 6. Juni 2018 | 7 Tage | Miami, Havana, Cienfuegos, Santiago de Cuba, Miami |
| 13. Juni 2018 | 10 Tage | Miami, Havanna, Cienfuegos, Santiago de Cuba, Punta Cana, Great Stirrup Cay, Miami |
| 16. September 2018 | 8 Tage | Miami, Great Stirrup Cay, Santiago de Cuba, Cienfuegos, Havanna, Miami |
| 3. Oktober 2018 | 7 Tage | Miami, Havanna, Cienfuegos, Santiago de Cuba, Miami |
| 10. Oktober 2018 | 9 Tage | Miami, Havanna, Cienfuegos, Santiago de Cuba, Port Antonio, Nassau, Miami |
| 19. Oktober 2018 | 7 Tage | Miami, Havanna, Cienfuegos, Santiago de Cuba, Miami |
| 26. Oktober 2018 | 10 Tage | Miami, Great Stirrup Cay, Santiago de Cuba, Cienfuegos, Havanna, Cozumel, Miami |
OFAC Statement
Alle Kreuzfahrten entsprechen der gegenwärtigen Gesetzgebung der USA sowie den jüngsten Ankündigungen der zuständigen Behörde des amerikanischen Finanzministeriums.

Weitere Informationen online unter www.OceaniaCruises.com sowie unter der Telefonnummer +49 (0)69 2222 33 00 und im Reisebüro.
Über Oceania Cruises
Oceania Cruises ist eine US-amerikanische Premium-Kreuzfahrtmarke, die an Bord ihrer Flotte ein luxuriöses und doch legeres Ambiente mit stilvoller Einrichtung sowie exzellenter Küche bietet. Die Flotte umfasst sechs mittelgroße Kreuzfahrtschiffe für je 684 (R-Klasse) bzw. 1.250 Gäste (O-Klasse). Sie ermöglichen durch das hohe Personal-zu-Gast-Verhältnis (1:1,6) eine ausgeprägte persönliche Atmosphäre an Bord. Die Küche von Oceania Cruises gilt als die Feinste auf See, und Chefkoch Jacques Pépin steht für diesen Anspruch. In allen Restaurants haben Gäste freie Platzwahl ohne feste Tischzeiten und das ohne Aufpreis. Jedes einzelne Gericht wird à la minute zubereitet.
Oceania Cruises bringt seine Gäste zu Destinationen in der ganzen Welt, von Europa über China bis Australien und in die Karibik. Auch Weltreisen befinden sich im Programm. Die Kreuzfahrtschiffe können dank "mittelgroß" auch in kleineren Häfen anlegen – dort, wo größeren Schiffen die Zufahrt verwehrt ist.
Kontakt für Rückfragen der Medien:
Oceania Cruises, Bernard Carter,
noble kommunikation, Carolin Campe, ; Telefon: 06102-3666-0
Hintergrundinfos und Fotos zum Download auf www.noblekom.de
Da dies die deutsche Version einer Pressemitteilung aus den Vereinigten Staaten ist, ergänzen wir: 
Cautionary Statement Concerning Forward-Looking Statements
Certain statements in this release constitute forward-looking statements within the meaning of the U.S. federal securities laws intended to qualify for the safe harbor from liability established by the Private Securities Litigation Reform Act of 1995. All statements other than statements of historical facts contained in this release, including, without limitation, those regarding our business strategy, future itineraries, plans, prospects and objectives of management for future operations, are forward-looking statements. Many, but not all, of these statements can be found by looking for words like "expect," "anticipate," "goal," "project," "plan," "believe," "seek," "will," "may," "intend," "future," and similar words. Forward-looking statements do not guarantee future performance and may involve risks, uncertainties and other factors which could cause our actual results, performance or achievements to differ materially from the future results, performance or achievements expressed or implied in those forward-looking statements. Examples of these risks, uncertainties and other factors include, but are not limited to the impact of: adverse general economic and related factors, such as fluctuating or increasing levels of unemployment, underemployment and the volatility of fuel prices, declines in the securities and real estate markets, and perceptions of these conditions that decrease the level of disposable income of consumers or consumer confidence; the risks and increased costs associated with operating internationally; an impairment of our tradenames or goodwill which could adversely affect our financial condition and operating results; our efforts to expand our business into new markets; adverse events impacting the security of travel, such as terrorist acts, acts of piracy, armed conflict and threats thereof and other international events; breaches in data security or other disturbances to our information technology and other networks; the spread of epidemics and viral outbreaks; adverse incidents involving cruise ships; changes in fuel prices and/or other cruise operating costs; and other factors set forth under "Risk Factors" in our most recently filed Annual Report on Form 10-K and Quarterly Report on Form 10-Q and subsequent filings by the Company with the Securities and Exchange Commission. The above examples are not exhaustive and new risks emerge from time to time. Such forward-looking statements are based on our current beliefs, assumptions, expectations, estimates and projections regarding our present and future business strategies and the environment in which we will operate in the future. These forward-looking statements speak only as of the date made. We expressly disclaim any obligation or undertaking to release publicly any updates or revisions to any forward-looking statement contained herein to reflect any change in our expectations with regard thereto or any change of events, conditions or circumstances on which any such statement was based, except required by law.
Bilder:
Angehängte Dateien: