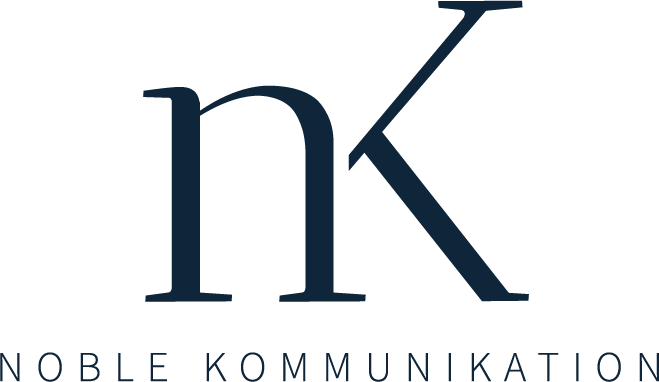 08.01.2019
Oceania Cruises bestellt zwei Kreuzfahrtschiffe einer neuen Generation: die Allura-Klasse
Miami/Wiesbaden – 08. Januar 2019 – Oceania Cruises, die im oberen Premiumsegment angesiedelte Tochtergesellschaft der Norwegian Cruise Line Holdings Ltd., hat bekannt gegeben, dass sie zwei neue Kreuzfahrtschiffe bei der italienischen Werft Fincantieri S.p.A. bestellt hat. Diese werden in den Jahren 2022 und 2025 ausgeliefert.
"Diese neue Schiffsklasse ist eine Weiterentwicklung des Oceania Cruises-Erlebnisses mit all den Elementen, die unsere Gäste schätzen – ein warmer, individueller, wohnlicher Stil, die geräumigsten Standardkabinen auf See, beeindruckende Suiten sowie natürlich die feinste Küche auf See", erklärt Bob Binder, President und Chief Executive Officer von Oceania Cruises.
Die beiden neuen 67.000 BRZ Schiffe der Allura-Klasse bieten jeweils rund 1.200 Gästen Platz. Diese neue Generation wird das warme Ambiente sowie die beliebten Designelemente und Annehmlichkeiten der mehrfach ausgezeichneten Schwesterschiffe Marina und Riviera beibehalten. Gleichzeitig werden die Schiffe den Gästen noch mehr Komfort, weitere Annehmlichkeiten und viele neue Luxus-Ausstattungselemente bieten.
"Mit der Erweiterung der Oceania Cruises-Flotte entsprechen wir der großen Nachfrage nach Kreuzfahrten im gehobenen Segment und mit Fokus auf Kulinarik und Destinationen weltweit", sagt Frank Del Rio, President und Chief Executive Officer der Norwegian Cruise Line Holdings Ltd. "Die neue Schiffsklasse wird das bereits jetzt in seinem Segment führende Gästeerlebnis von Oceania Cruises noch verbessern und die Nachfrage von neuen und Stammgästen deutlich steigern. Dies wird letztendlich auch der Rendite unserer Aktionäre zu Gute kommen."
"Das neue Erfolgsprojekt für Oceania Cruises verdeutlicht erneut unsere Leistungsfähigkeit in den Bereichen Produktinnovationen und Diversifikation, um den Ansprüchen aller Kundengruppen zu entsprechen – eine Fähigkeit, die uns unterscheidet", ergänzt Giuseppe Bono, CEO von Fincantieri. "Der heute bekanntgegebene Auftrag bekräftigt nicht nur unseren ersten Platz im Luxus-Sektor, sondern stärkt gleichzeitig unsere beispiellose Führungsposition im Kreuzfahrt-Bereich. Wir haben einen Auftragsbestand von 55 Schiffen, die wir für die meisten Marken im Markt bauen, und Auslieferungstermine, die bis in das Jahr 2027 reichen."
Der Auftragswert für jedes der beiden Schiffe beläuft sich auf rund 575 Millionen Euro. Das Unternehmen hat eine Exportkredit-Finanzierung zu günstigen Konditionen für 80 Prozent des Vertragspreises pro Schiff erhalten – vorbehaltlich einiger Genehmigungen der italienischen Regierung.
Über Oceania Cruises
Oceania Cruises ist eine weltweit führende Kreuzfahrtreederei, die den Fokus auf exzellente Kulinarik sowie die Reiseziele legt. Die Flotte umfasst sechs luxuriöse Kreuzfahrtschiffe mit persönlichem Ambiente für je 684 bzw. 1.250 Gäste. Sie bieten ein unvergleichliches Urlaubserlebnis mit der "Feinsten Küche auf See" sowie Reiserouten zu vielen interessanten Häfen rund um den Globus. Oceania Cruises bringt seine Gäste zu über 450 Zielen in der ganzen Welt – darunter in Europa, Alaska, Asien, Afrika, Australien, Neuseeland, Neu-England, Kanada, Bermuda, der Karibik, dem Panamakanal, Tahiti und im Südpazifik. Auch 180-tägige Weltreisen befinden sich im Programm.
Weitere Informationen online auf www.oceaniacruises.com sowie unter der Telefonnummer +49 (0)69 22223300 und im Reisebüro.
Über Fincantieri S.p.A.
Fincantieri ist einer der weltweit größten Werft-Konzerne und Nummer eins in Bezug auf Diversifikation und Innovation. Das Unternehmen ist Marktführer bei Design und Konstruktion von Kreuzfahrtschiffen und setzt Maßstäbe in allen Bereichen des High-Tech-Schiffsbaus – von Marine- und Offshore-Schiffen über hochkomplexe Spezialschiffe, Fähren und Mega-Yachten bis zu Schiffsreparaturen und – Anpassungen, Produktion von Systemen und Komponenten sowie After-Sales-Service.
Mit Hauptsitz in Triest, Italien, hat die Gruppe in ihrer über 230-jährigen Geschichte mehr als 7.000 Schiffe gebaut. Mit rund 19.000 Mitarbeitern, davon mehr als 7.800 in Italien, 20 Werften auf vier Kontinenten ist Fincantieri heute der führende westliche Schiffsbauer. Zu seinen Kunden zählen führende Kreuzfahrtgesellschaften sowie die italienische, die U.S.-amerikanische und weitere Marinen.  Fincantieri ist Partner für einige wichtige europäische Verteidigungsunternehmen mit überstaatlichen Programmen.
Über Norwegian Cruise Line Holdings Ltd.
Norwegian Cruise Line Holdings Ltd. ist ein führendes globales Kreuzfahrtunternehmen, das die Marken Norwegian Cruise Line, Oceania Cruises und Regent Seven Seas Cruises betreibt. Diese Marken verfügen gemeinsam über 26 Schiffe mit rund 54.400 Betten und laufen mehr als 450 Destinationen weltweit an. Mit der heutigen Bekanntgabe hat die Norwegian Cruise Line Holding insgesamt zehn neue Schiffe bestellt, die bis 2027 in Dienst gestellt werden. Dazu zählen sieben Schiffe für Norwegian Cruise Line, zwei für Oceania Cruises und eines für Regent Seven Seas Cruises. Das Unternehmen wird sein neuestes Schiff, die Norwegian Encore, im Herbst 2019 in Empfang nehmen.
Kontakt für Rückfragen der Medien:
Oceania Cruises, Kate Gibbs,
noble kommunikation, Marina Noble, Katharina Fey, ,
Telefon: 06102-3666-0. Hintergrundinfos und Fotos zum Download auf www.noblekom.de
NCLH Investor Relations & Media:
Andrea Demarco

Telefon: +001-305-468-2339
Jordan Kever
Telefon: +001-305-436-4961 
Hinweise zu zukunftsgerichteten Aussagen
Cautionary Statement Concerning Forward-Looking Statements
Certain statements in this release constitute forward-looking statements within the meaning of the U.S. federal securities laws intended to qualify for the safe harbor from liability established by the Private Securities Litigation Reform Act of 1995. All statements other than statements of historical facts contained in this release, including, without limitation, those regarding our business strategy, financial position, results of operations, plans, prospects and objectives of management for future operations (including expected fleet additions, development plans, objectives relating to our activities and expected performance in new markets), are forward-looking statements. Many, but not all, of these statements can be found by looking for words like "expect," "anticipate," "goal," "project," "plan," "believe," "seek," "will," "may," "forecast," "estimate," "intend," "future," and similar words. Forward-looking statements do not guarantee future performance and may involve risks, uncertainties and other factors which could cause our actual results, performance or achievements to differ materially from the future results, performance or achievements expressed or implied in those forward-looking statements. Examples of these risks, uncertainties and other factors include, but are not limited to the impact of: adverse events impacting the security of travel, such as terrorist acts, armed conflict and threats thereof, acts of piracy, and other international events; adverse incidents involving cruise ships; adverse general economic and related factors, such as fluctuating or increasing levels of unemployment, underemployment and the volatility of fuel prices, declines in the securities and real estate markets, and perceptions of these conditions that decrease the level of disposable income of consumers or consumer confidence; the spread of epidemics and viral outbreaks; our expansion into and investments in new markets;  the risks and increased costs associated with operating internationally; breaches in data security or other disturbances to our information technology and other networks; changes in fuel prices and/or other cruise operating costs; fluctuations in foreign currency exchange rates; overcapacity in key markets or globally; the unavailability of attractive port destinations; our indebtedness and restrictions in the agreements governing our indebtedness that limit our flexibility in operating our business; the significant portion of our assets pledged as collateral under our existing debt agreements and the ability of our creditors to accelerate the repayment of our indebtedness; volatility and disruptions in the global credit and financial markets, which may adversely affect our ability to borrow and could increase our counterparty credit risks, including those under our credit facilities, derivatives, contingent obligations, insurance contracts and new ship progress payment guarantees; our inability to recruit or retain qualified personnel or the loss of key personnel; delays in our shipbuilding program and ship repairs, maintenance and refurbishments; our reliance on third parties to provide hotel management services to certain ships and certain other services; future increases in the price of, or major changes or reduction in, commercial airline services; amendments to our collective bargaining agreements for crew members and other employee relation issues; our inability to obtain adequate insurance coverage; future changes relating to how external distribution channels sell and market our cruises; pending or threatened litigation, investigations and enforcement actions; our ability to keep pace with developments in technology; seasonal variations in passenger fare rates and occupancy levels at different times of the year; changes involving the tax and environmental regulatory regimes in which we operate; and other factors set forth under "Risk Factors" in our most recently filed Annual Report on Form 10-K and subsequent filings by the Company with the Securities and Exchange Commission. The above examples are not exhaustive and new risks emerge from time to time. Such forward-looking statements are based on our current beliefs, assumptions, expectations, estimates and projections regarding our present and future business strategies and the environment in which we expect to operate in the future. These forward-looking statements speak only as of the date made. We expressly disclaim any obligation or undertaking to release publicly any updates or revisions to any forward-looking statement contained herein to reflect any change in our expectations with regard thereto or any change of events, conditions or circumstances on which any such statement was based, except as required by law.
Angehängte Dateien: